Regular price
Sale price
Rs. 600.00
Unit price
per
Sale
Sold out
Share
View full details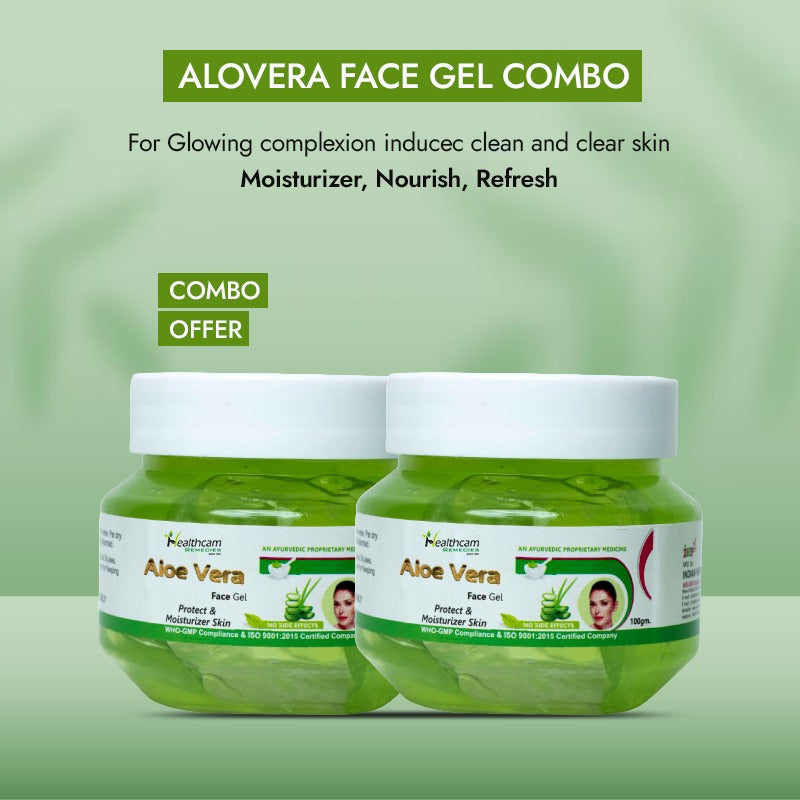 The polluted environment has paved the way for severe skin infections, most commonly fungal and bacterial infections. The tendency of fungus or bacteria to grow is so high that unhygienic and moisture-rich surroundings promote infection proliferation, thus causing itchiness, dryness, redness, and swelling.

But what is the solution to overcome these infections and prevent their recurrence in the future? The answer lies in the ancient medical science of Ayurveda. The scientific medical approach firmly believes in the concept of balancing the doshas of the body, i.e., Vata, Pitta, and Kapha. Predominantly, the Pitta Dosha is the major root cause of the disease.

The Indian Herbo Pharma Aloe Vera face gel could help in resolving the issue. The gel is purely extracted without any added colour or chemicals, thus providing a natural treatment for the skin. For skin-related issues, order and use Aloe Vera face gel, which is formulated by Healthcam Remedies Hospital experts.

Ayurveda views aloe vera as a beneficial natural ingredient for skin health. Aloe vera is believed to have cooling and soothing properties, which can help balance Pitta dosha. It's often used to alleviate skin issues.

Sunburn
Inflammation
Acne
Scars
Prevents fungal infections
Reduces redness and itchiness.
When used in a face gel, aloe vera can hydrate and nourish the skin, promoting a healthy complexion. It is known for various properties, including:

Pitta Pacifying
Moisturising
Healing and rejuvenating
Natural and organic
Dosha-Specific Blends
No Addiotional Infomation Available