Regular price
Rs. 350.00
Sale price
Rs. 250.00
Unit price
per
Sale
Sold out
Share
View full details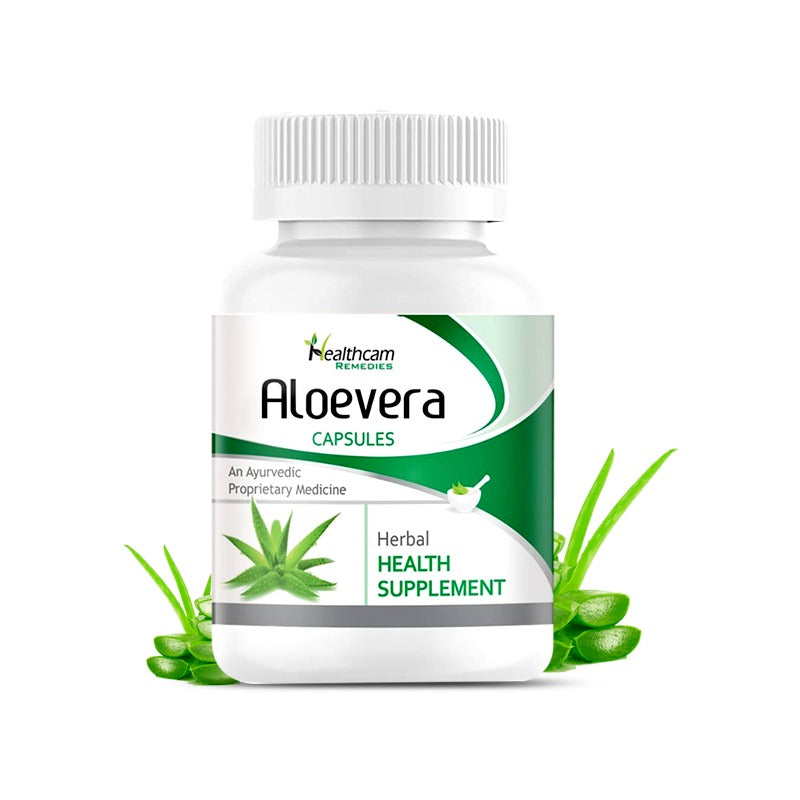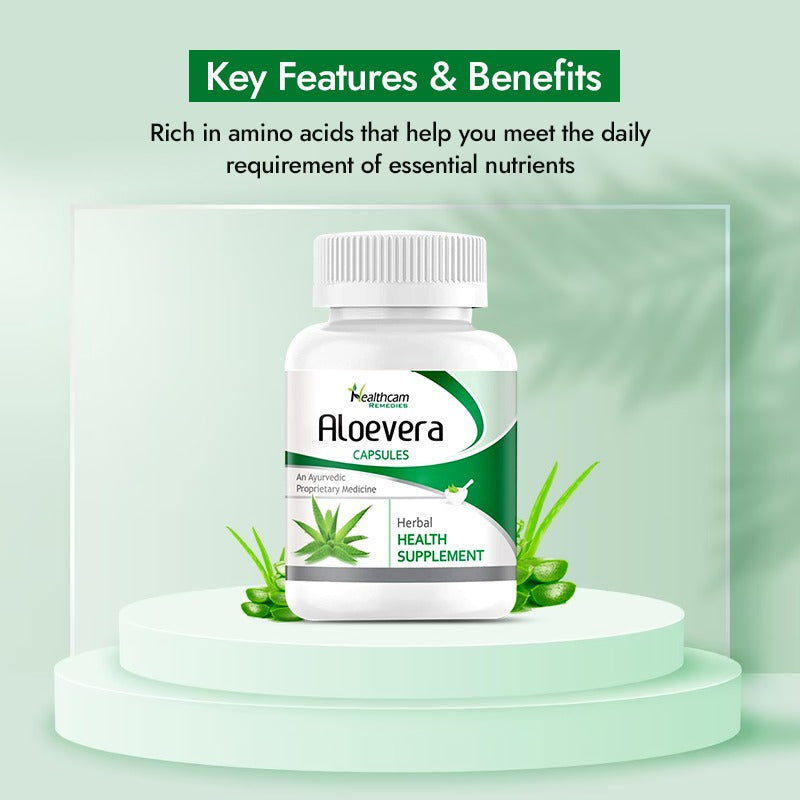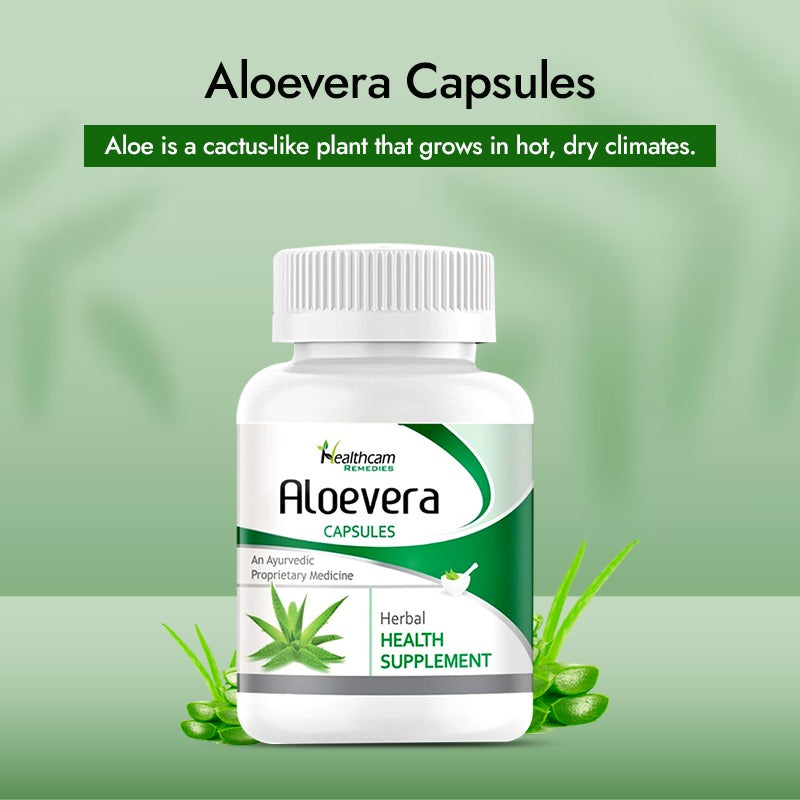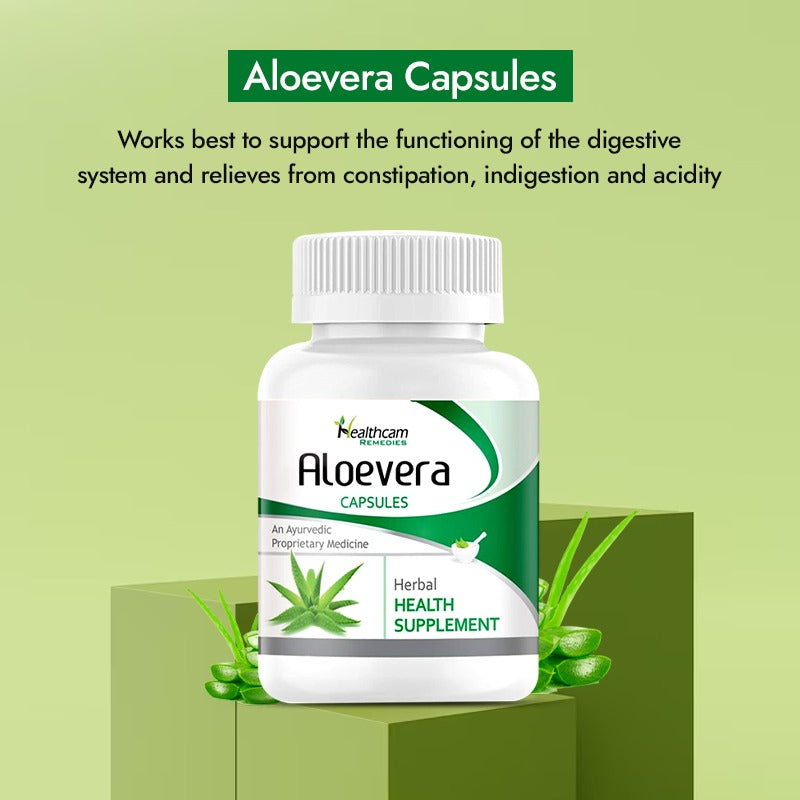 Aloe vera has been considered one of the most precious ingredients since ancient times, the reason being its chemical composition which all serve the medicinal values. It is known to solve various purposes whether it is a skin disease or stimulating the functioning of internal organs, this herb is best and recommended for all of them.
What are the beneficial effects of Aloe Vera capsules?
The Ayurveda medication is highly appreciated for its amazing and health-improving properties. Some of thekey beneifts include:
It helps heal wounds.
Improves the skin texture.
Increases the efficiency of metabolism.
Relieves indigestion and constipation.
Strengthen hair follicles.
Act as an anti-inflammatory agent.
Supports a healthy immune system.
Composition
Each capsule contains extracts from Aloe Vera (Aloe Barbadensis) 500 mg. Excipients q.s.
DOSAGE
1 capsule twice a day or as directed by the Physician.
Presentation: 30 / 60 Capsules
Quantity: 30 Capsules
The innumerable benefits make this ingredient the best and the natural component for treating various diseases.
The question relies upon how Aloe Vera acts to ease the symptoms of several common ailments.
Digestive: The composition helps alleviate issues internally. The several ways it cures issues like soothing irritation, anti-acid properties, laxative effects, and detoxifies the body completely.
Skin: It is advised for naturally moisturizing the skin, relieving sunburn, anti-aging, wound healing, and relieving skin irritation.
Immune system: For the purpose of immune system efficiency Aloe Vera acts as an anti-inflammatory and antimicrobial agent, improves gut health, etc. 
No Addiotional Infomation Available