Regular price
Rs. 1,200.00
Regular price
Sale price
Rs. 1,200.00
Unit price
per
Sale
Sold out
Share
View full details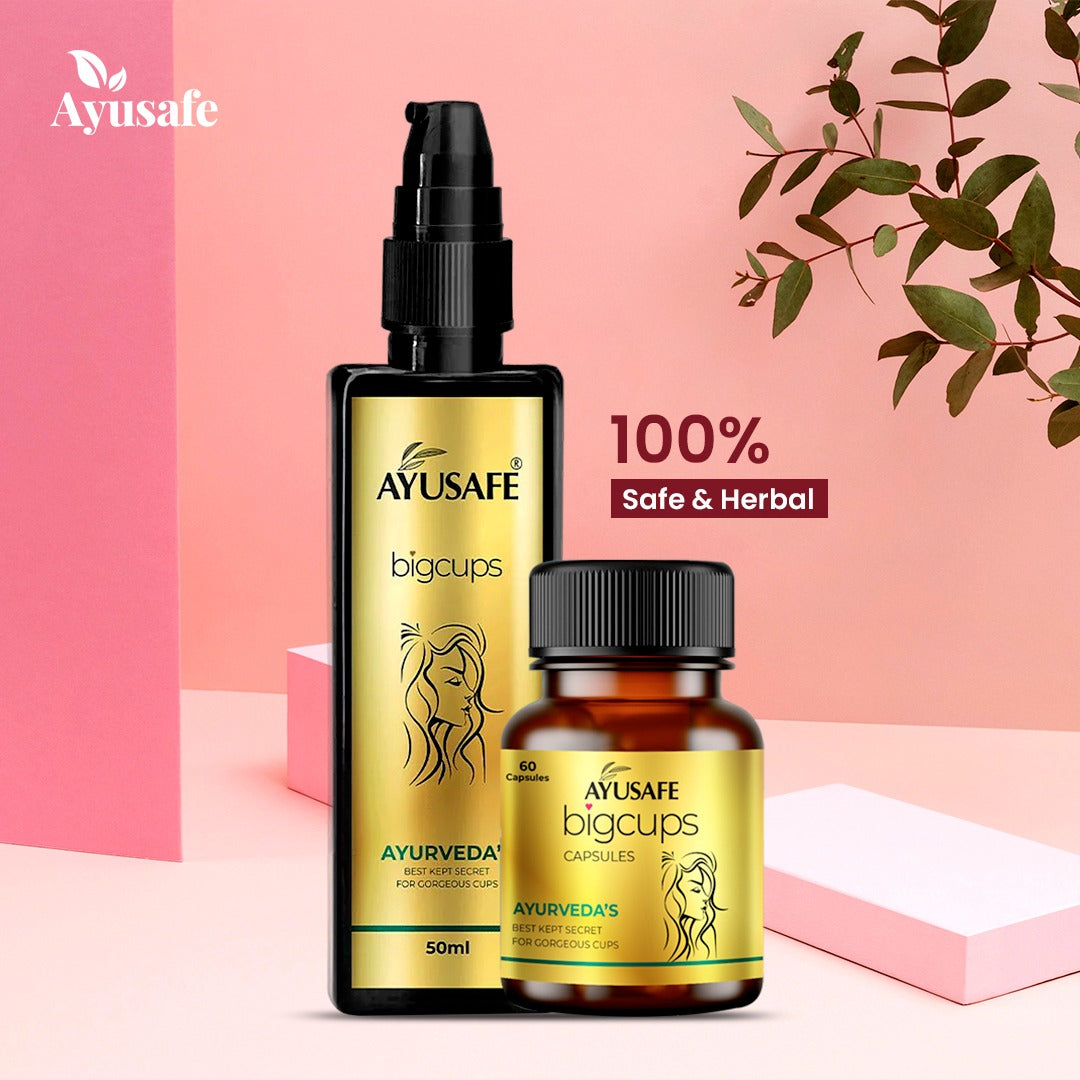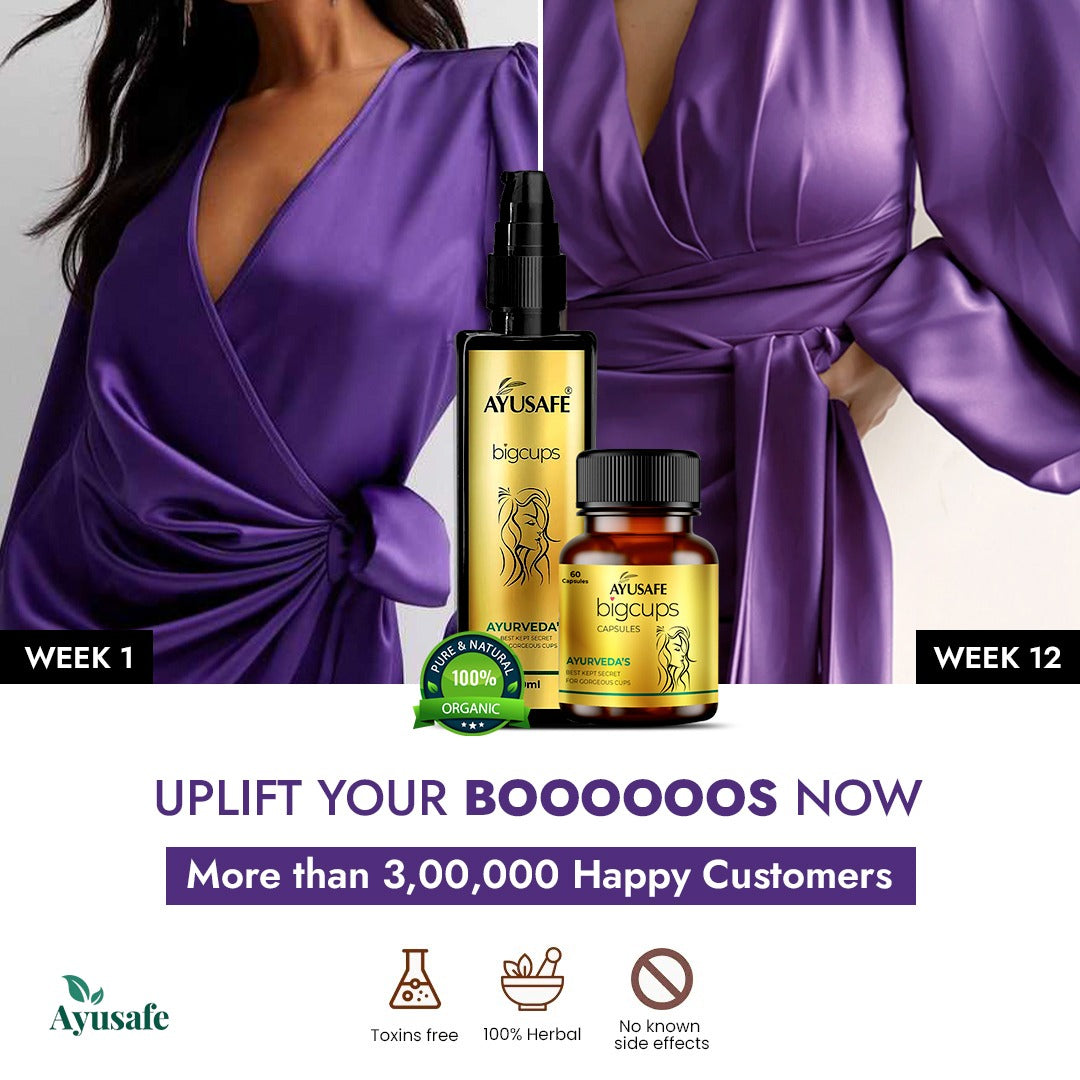 A good and attractive personality is the key feature that greatly boosts any person's confidence. Having an appealing and charismatic personality is a dream and it is well executed if a person has admirable physical features. Some women even after hitting and going through puberty don't develop much of physical changes which can some or the other way hamper their life later on. For example - It becomes difficult for breastfeeding mothers to feed their infants as there is not enough blood circulation and production of milk.
But now keep aside all your worries and order the Ayusafe Bigcups Oil & Capsule Kit Combo Pack, 60 Tablets/Capsules which effectively serve all the purposes that you wish for an attractive and distinct identity.
The Ayusafe Bigcups Capsule & Oil Kit Combo Pack, 60 Tablets/Capsules from Healthcam Remedies are made with a lot of research on the ingredients to formulate and deliver amazing, result-oriented, and serves long-term results. The various benefits that the product offers are: 1. Enhances estrogen production 2. Improves skin elasticity. 3. Boosts the collagen production in the mammary tissues. 4. It gives breasts a large size. 5. Gives the breast a perfect cup size.