Regular price
Sale price
Rs. 485.00
Unit price
per
Sale
Sold out
Share
View full details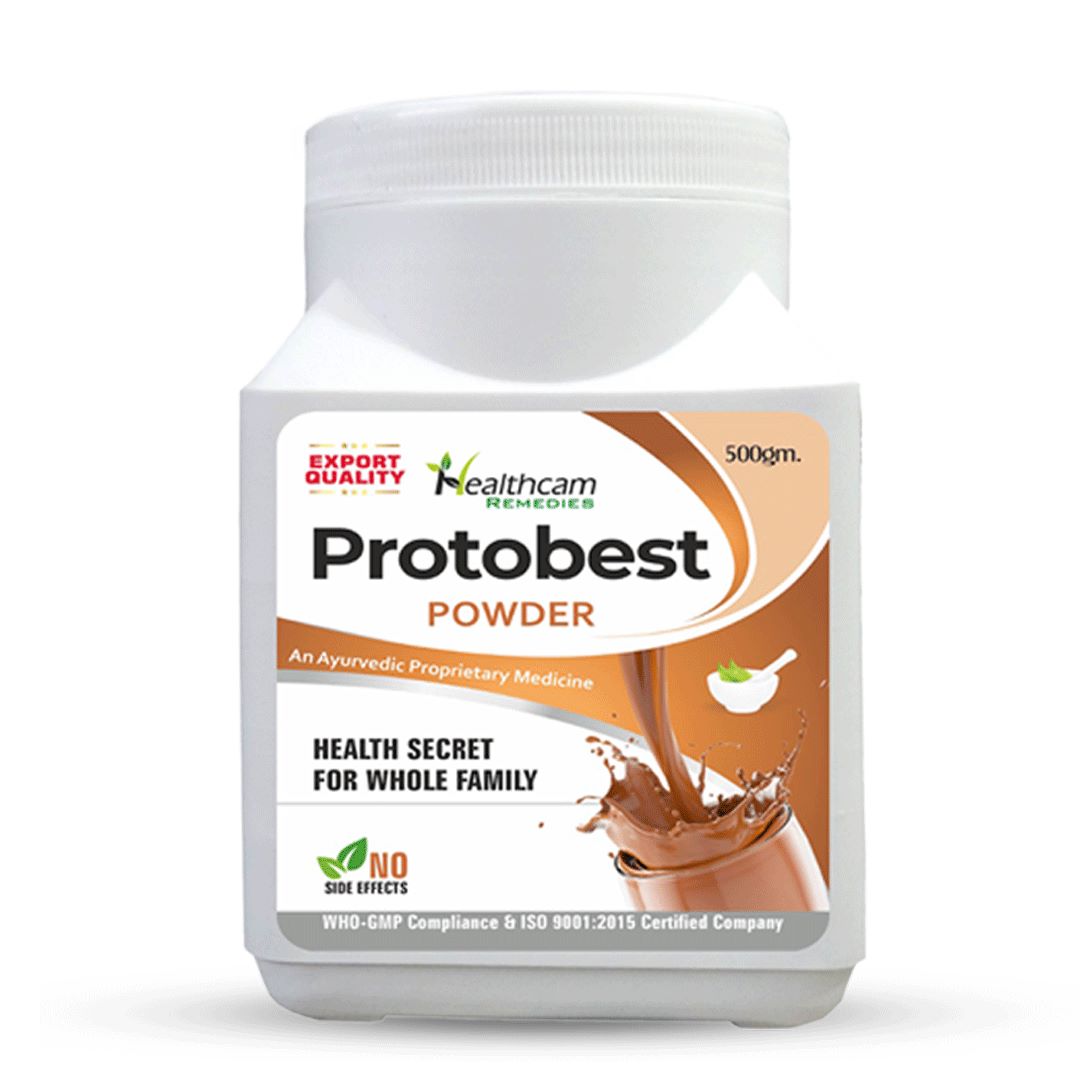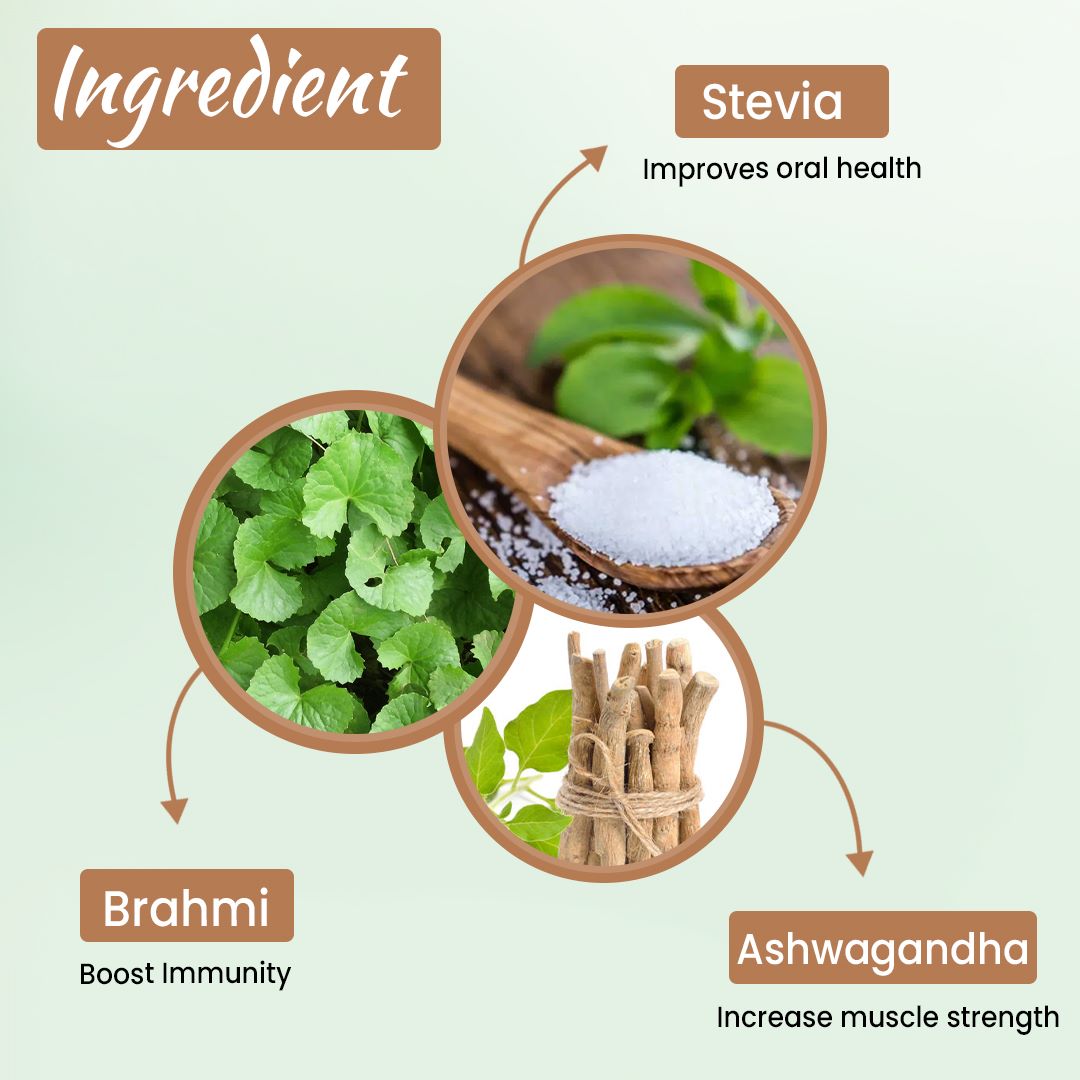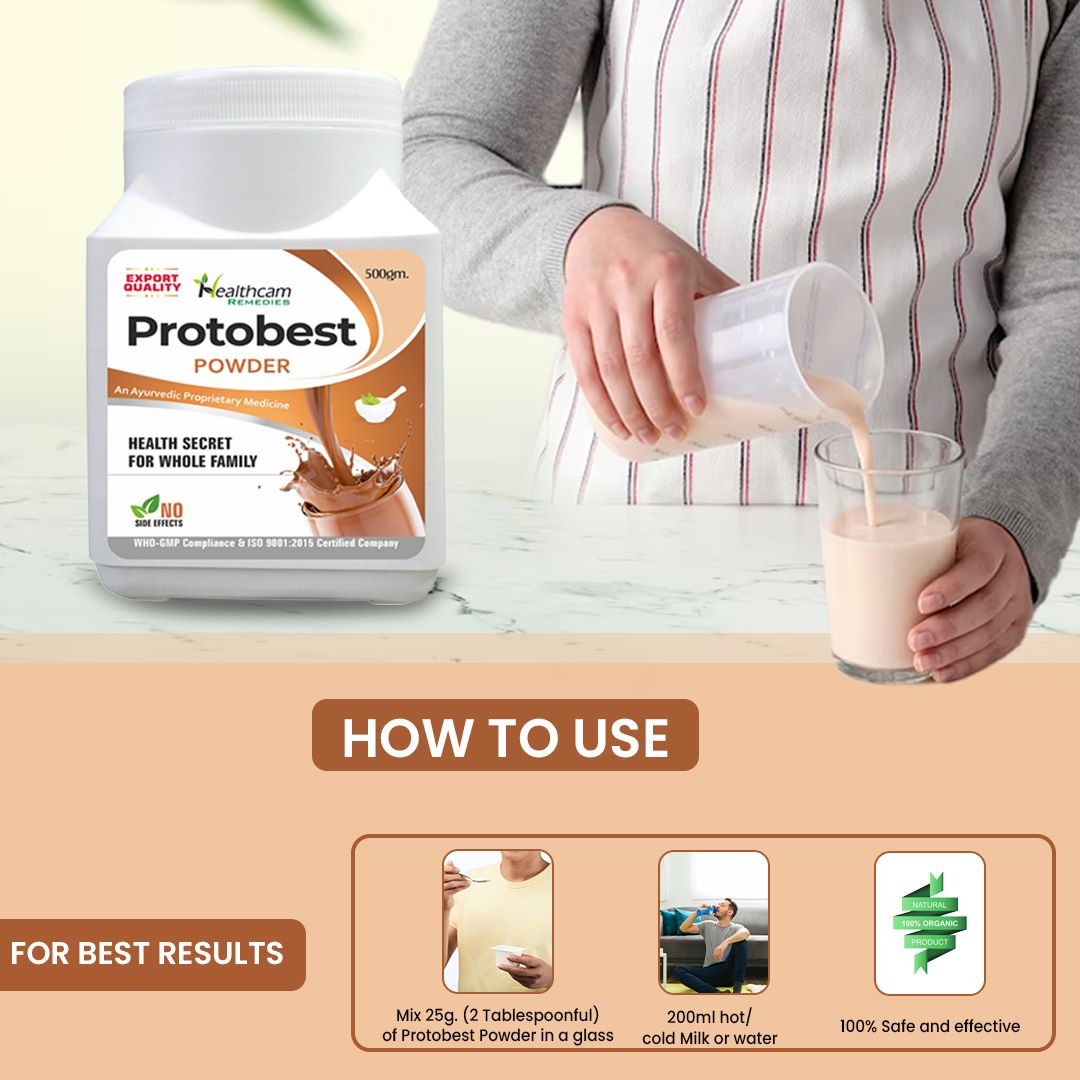 Due to our hectic and tight work schedules we are unable to meet up with the daily nutrient and protein requirements of the body. To do the needful, we get dependent upon the supplements which may fulfill the need but make you addicted to it and slowly and gradually deteriorate your health. But by choosing natural ingredients formulated PROTOBEST POWDER by Healthcam Remedies experts can offer you best health.
There are numerous benefits of the ingredients including 
BRAHMI - It is essentially a recommended herb to treat inflammatory diseases and reduce stress and anxiety.
ASHWAGANDHA - The herb which is effective in boosting the brain, lowers the blood pressure and most importantly helps build up a healthy immune system.
STEVIA - Stevia is considered as a natural sweetening agent which can help reduce sugar intake and maintain blood sugar levels naturally.
FAQ'S
Q- Meet daily nutrition needs?
Ans-Yes, it fulfills nutritional requirements. Has all ingredients to be fit/healthy.
Q-How much powder daily?
Ans-2 tablespoons/25 grams each. 
Q-Bad for liver/kidney?
Ans-No, but consult experts before taking.
Q-When to take product?
 Ans-It is suggested that it should be taken in the morning for effectively building up and strengthening the muscles. 
Note -You should also take advice from experts.
The product is made with keeping in mind the value of each ingredient and what all benefits that they are offering. The renowned doctors of Healthcam Remedies Hospital through their immense knowledge and experience have made the product which if consumed with experts