Regular price
Sale price
Rs. 250.00
Unit price
per
Sale
Sold out
Share
View full details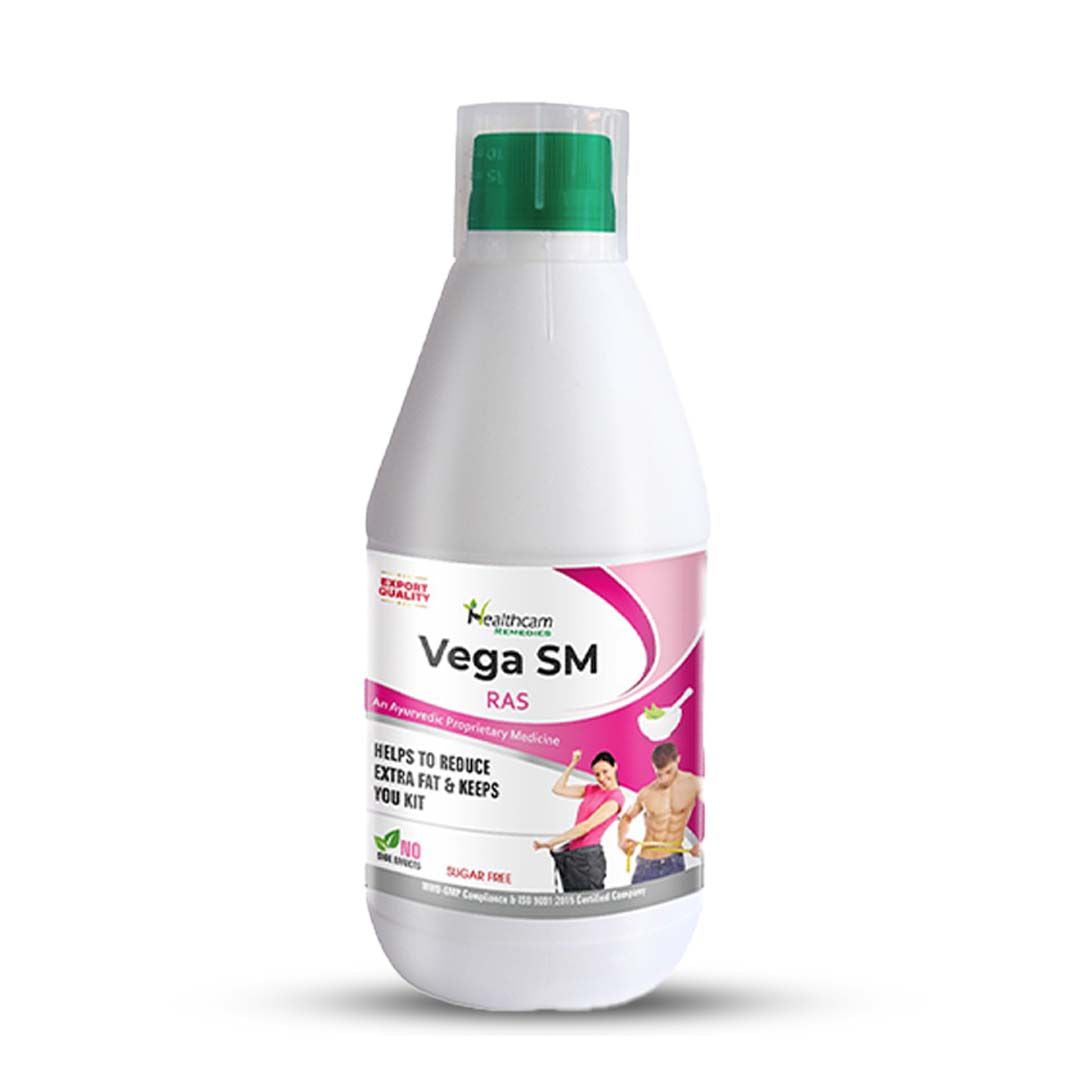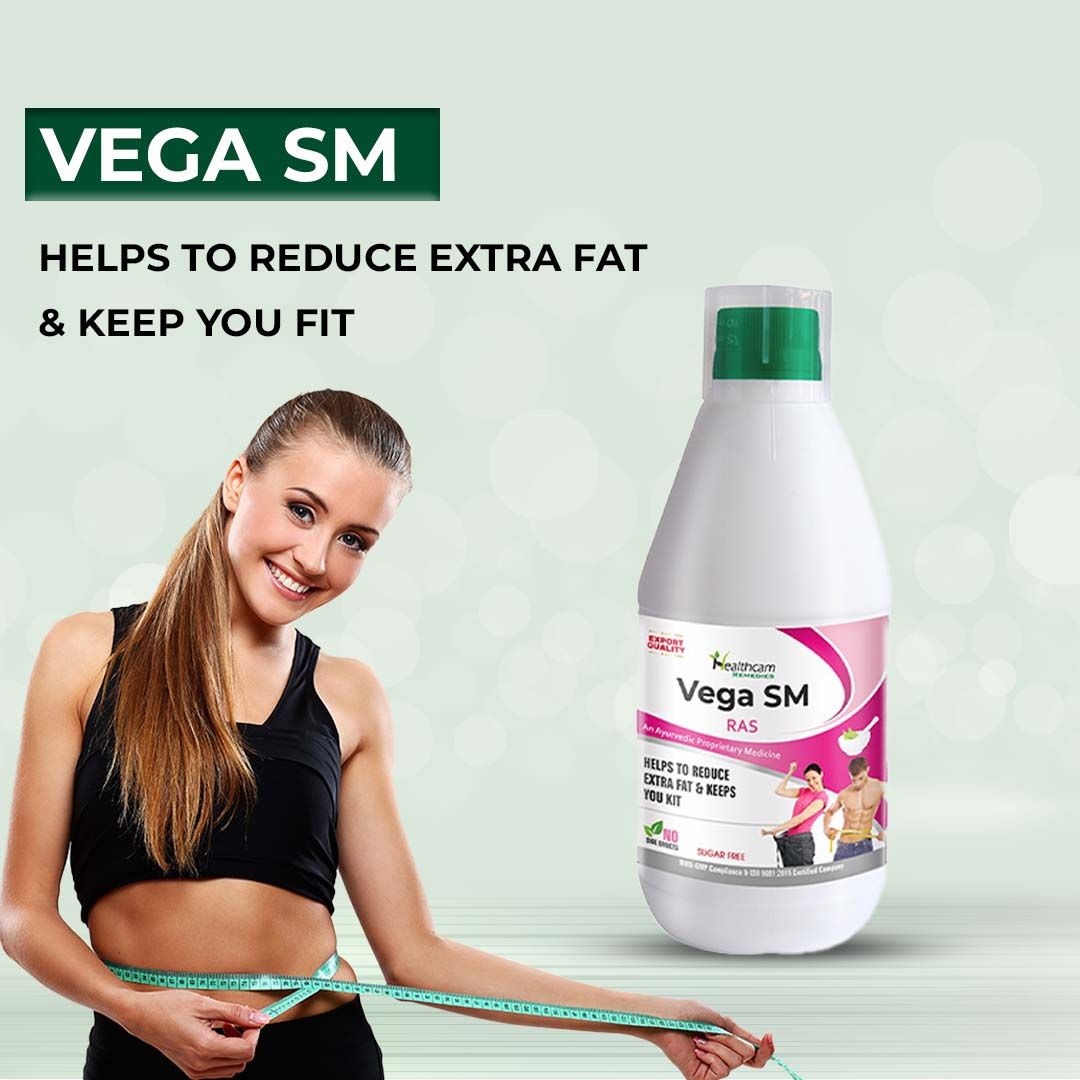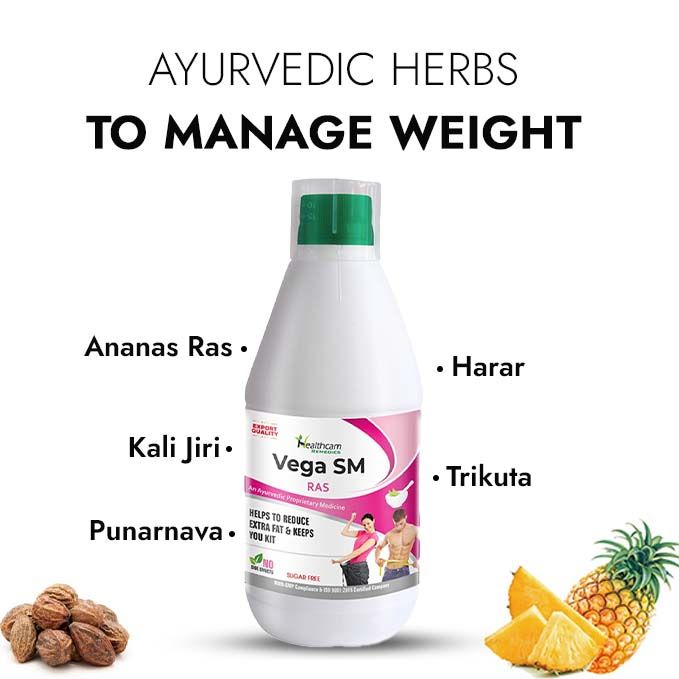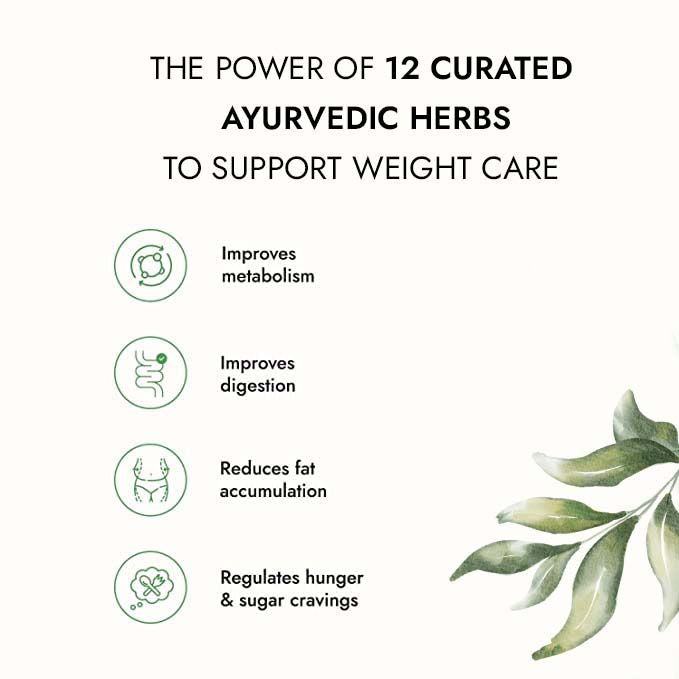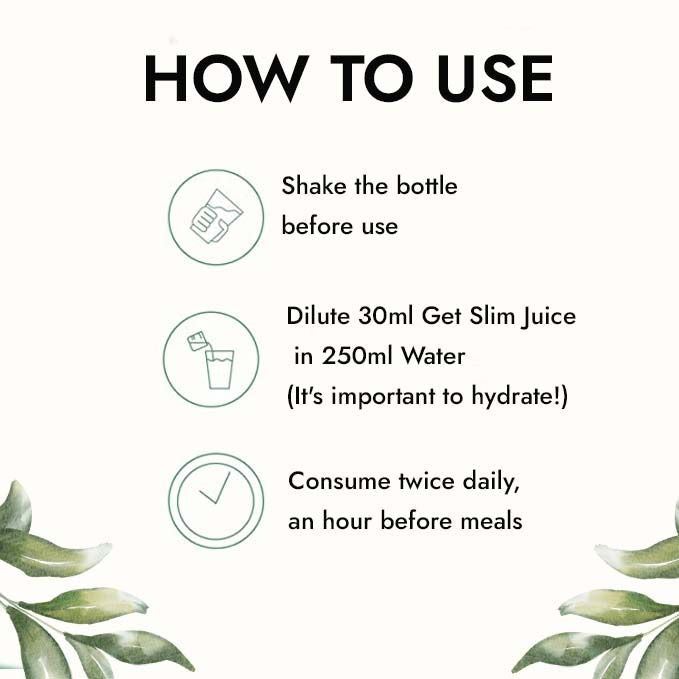 Every body shape is beautiful and therefore needs to be accepted. But there are times when our ill eating habits and following a sedentary lifestyle become haphazard for healthy well-being. Obesity is one of the major problems that has prominently been able to grab over 70% of the youth and become the cause of various associated ailments like diabetes, cardiac disease, and others.
Ayurveda briefly states that accumulation or predominance of the Kapha Dosha is the reason that decreases metabolic activity and hence leads to obesity. But Ayurveda doesn't stop here by only telling the cause but rather putting forward a wonderful solution. Burning fats has never been an easy job but why worry when experts prescribe and recommend Healthcam Remedies Vega SM Ras is there to bring back a fit and healthy body.
Why Healthcam Remedies Vega SM Ras should be used?
There are several reasons for the same:
Herbal formulation
No side-effects
Better recovery rate
Long term results
Vega Slim-Fit Ras Ayurvedic & Herbal Health Care Product helps fight against diseases like:
Overweight surging abdomen
Massive Hips
Uncontrollable Obesity
Dosage:
15-20 ml in the morning & evening after a meal with 1 cup of luke warm water or as directed by the physician.
Ayurveda is a medical science that is appreciated for its long history of healing mankind with herbs in a natural and holistic way. Ayurveda stands on the concept of Doshas stating that in each person there is one or more Doshas are dominant. These Doshas have some associated diseases making a person prone to get affected by the disease. Various recommendations suggested by Ayurveda for healthy weight management are: Maintain a balanced diet. Do follow a regular timely schedule. Keep yourself well-hydrated. Do regular exercise. Have more of a plant-based diet including herbs. Example- Turmeric.